In the event of an emergency, you want experienced medical personnel working on your pet. One or more veterinarians are always staffing our clinic. Each is an experienced emergency clinician. Our veterinarians have a combined 80+ years of emergency experience.

​​​​​​​Our Doctors
​​​​​​​
Dr. Joel Wolf, DVM
Dr Wolf received his B.A. in Integrative Biology from UC Berkeley and his Doctor of Veterinary Medicine from UC Davis in 2000. He completed a rotating internship in small animal surgery and internal medicine at the Animal Special Group in Los Angeles. After completing his internship, Dr. Wolf worked part time at multiple emergency and small animal general practices throughout the Bay Area. He became a full time staff veterinarian at NPVEC in 2004. When not at work, Dr. Wolf enjoys golfing, snowboarding, playing poker, and spending time with friends and family.
Dr. Kelly Hovde, DVM

Dr. Hovde has been a staff veterinarian at North Pen since 1995. She is a graduate of the College of Veterinary Medicine at the University of Illinois. She completed a Small Animal Emergency Critical Care Internship from Veterinary Emergency Service in Fresno, Ca. She is a member of VECCS, PVMA, AVMA, and IAAHPC. Currently she works as a relief veterinarian at the San Jose City Shelter. She particularly enjoys geriatric medicine. Dr. Hovde lives with her cat Dino.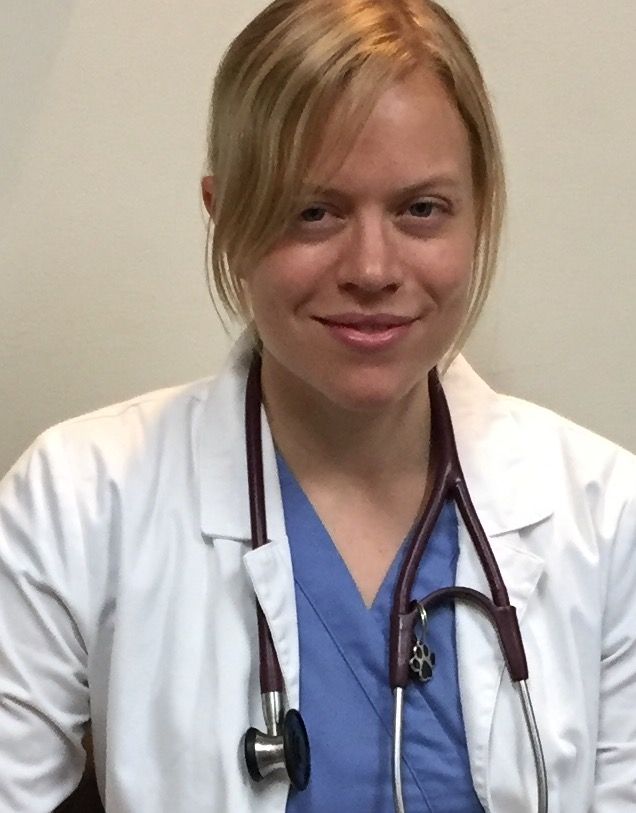 Dr. Kristen Danielson, BVMS

Dr. Danielson received her BS in Biology from Washington State University followed by a Master's in Business Administration (MBA) in 2009 and her Doctorate of Veterinary Medicine (DVM) in 2013 from the same school. She completed her small animal rotating internship at VCA San Francisco Veterinary Specialists in 2014 and since then has worked at multiple emergency and specialty veterinary hospitals in the Bay Area. She became a full time member of North Pen in 2017. Outside of work she enjoys yoga, running, traveling and spending time with friends in the beautiful California sunshine."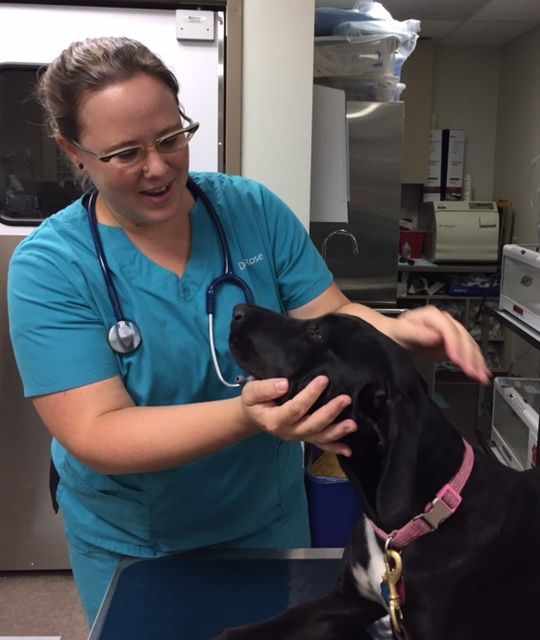 Dr. Sara Rose, BVMS

Sara Rose holds a BS in Avian science from UC Davis and completed her veterinary degree in 2012 at the University of Glasgow, Scotland, graduating with distinction in pathology. Immediately following graduation, Dr. Rose finished a small animal rotating internship at a private referral center in Boston. She then went to work at an emergency and referral hospital for two years in Manchester, New Hampshire. After nearly a decade of adventures outside of her home state, Dr. Rose is finally back in the Bay Area. She became a full time veterinarian at North Pen in July 2016. In addition, she works with Well-Pet Vet Clinic in Pittsburg, CA, providing affordable preventative care and vaccines for the community; and volunteers with the spay/neuter program of BADRAP, a Bay Area-based pit-bull advocacy group. In her spare time, Sara loves to hike, camp, and kayak with her mini daschund mix Reggie. She also travels as much as possible, makes wine with her family, and gardens with her backyard chicken flock "The Golden Girls".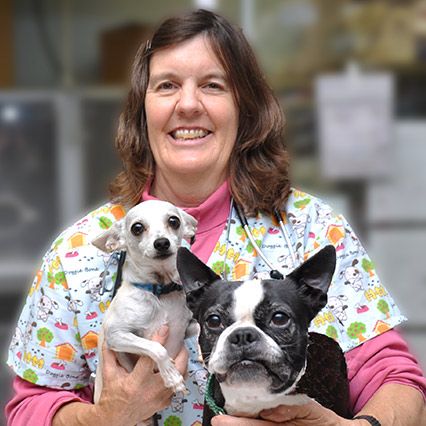 Dr. Sylvia Graham, DVM

Dr. Graham has over 25 years of veterinary emergency experience and has been working at North Pen since 2003. In addition to practicing emergency medicine, she owned her own exclusively feline private practice. Dr. Graham graduated from UC Davis with a Bachelors degree in zoological science as well as a Doctor of Veterinary Medicine. She is a member of the AVMA, CVMA, the peninsula veterinary association and the Alameda County Veterinary Association. Dr. Graham is president and founder of the Association of Multicultural Veterinarians which raises funding for scholarships and mentors students from diverse backgrounds that have an interest in the field of veterinary medicine. She is a recipient of the distinguished Iverson Bell Award. Dr. Graham lives in Berkeley with her husband, two cats, three Yorkies, and one pit bull. All are rescues, including the husband.
Practice Managers

​​​​​
Noel Koeman, RVT
Practice Manager

Noel has been an integral part of the North Pen team since 1977. After graduating from UC Davis with a B.S. in Animal Physiology, Noel began his career working with wildlife and small animals at the in-house veterinary clinic at the Peninsula Humane Society. He began at North Pen as a veterinary assistant and in 1978 became a Registered Veterinary Technician. He is a founding member of the Peninsula AHT Association, member of the CVMA and VECCS and graduate of the VMC School of Veterinary Practice Management. Noel was the office manager at North Pen since 1981, and in 2005 became our practice manager.

Noel.Koeman@northpenvet.com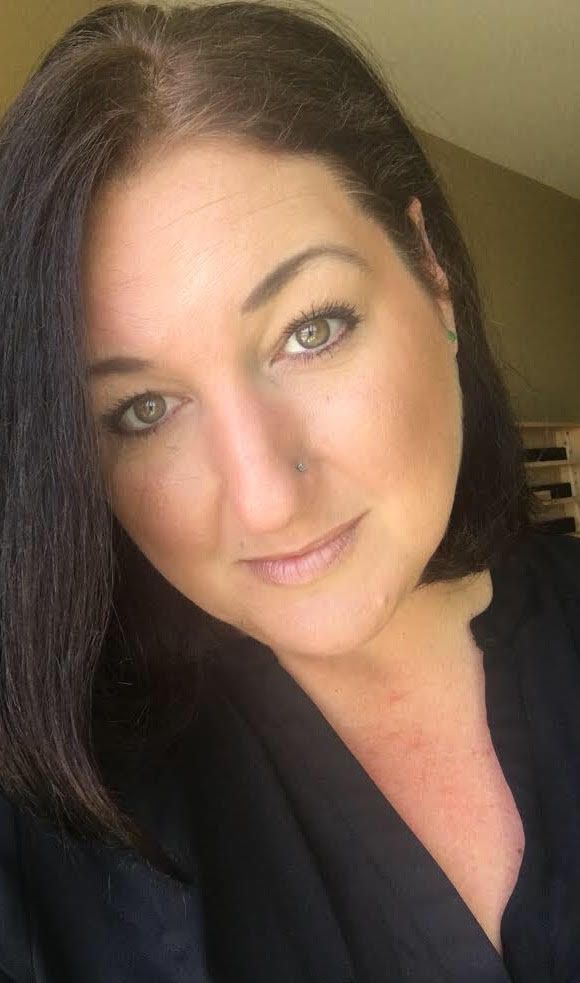 Tricia Goldstein, CPM, CRVT
Practice Manager

Tricia has extensive experience in the Veterinary field. Earning her Certification as a Veterinary Technician in 1993, she continued to further her career by becoming a triple boarded Veterinary Technician in Critical Care, Dentistry, and Radiology. For the past 14 years she has worked in practice management, practice development, and marketing. In 2009 she became a Certified Practice Manager.

​​​​​​​Tricia.Goldstein@northpenvet.com
Nursing Directors

​​​​​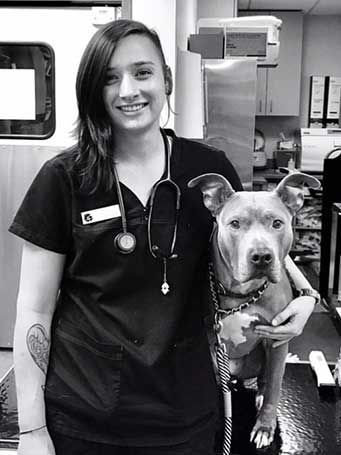 Elora
Nursing Director

Elora started working in the Veterinary field in 2009. Starting in the kennels, she made her way to being a veterinary assistant, and she couldn't imagine working in any other field. She came to North Pen in 2015 and has learned so much working in emergency medicine. Elora has two dogs, Medusa and Kronos and two cats named Sid and Vicious.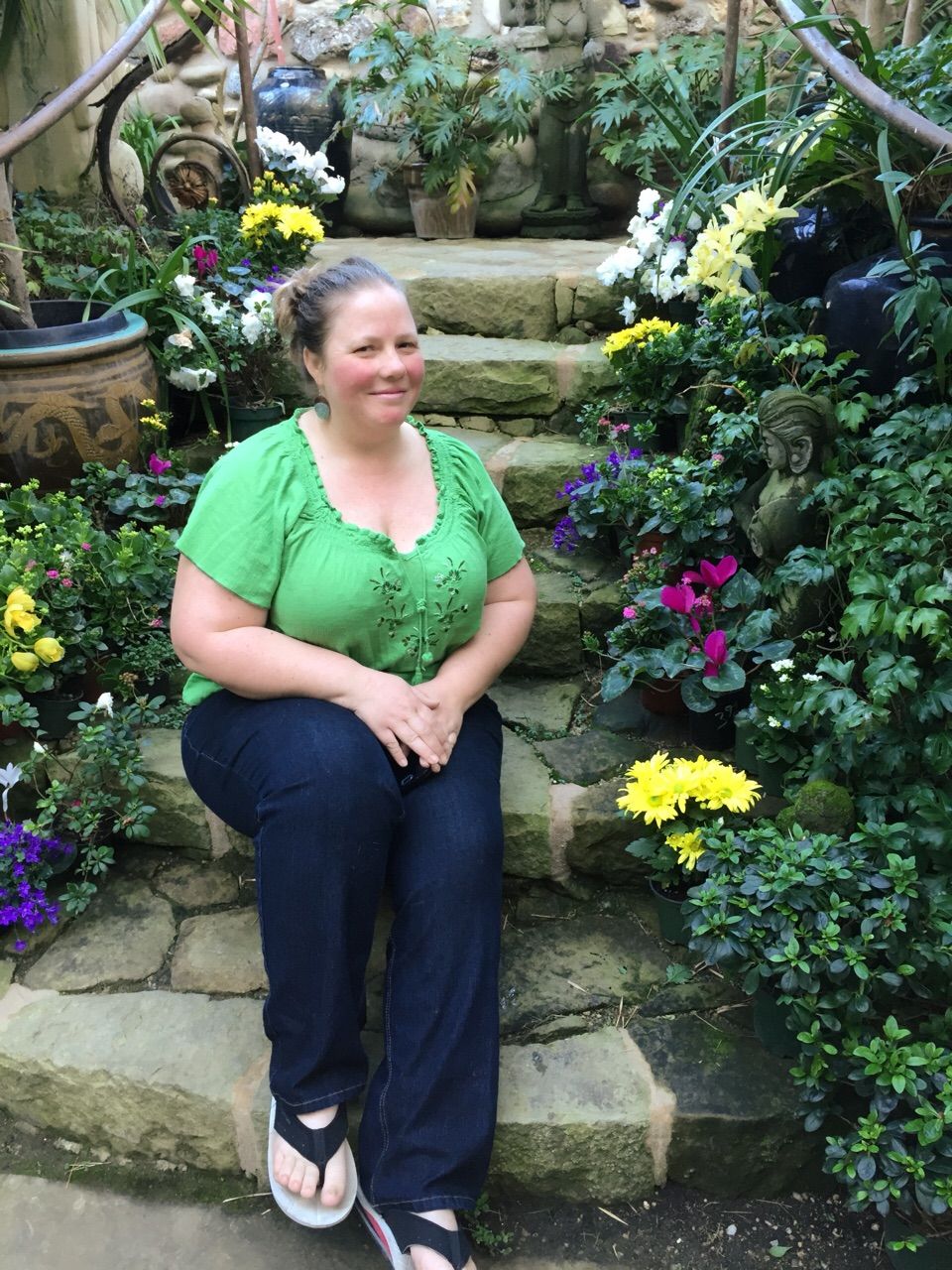 Shanna, RVT
Nursing Director

Bio Coming Soon...
Registered Veterinary Technicians

​​​​​
Amie, RVT
Registered Veterinary Technician

Amie developed a passion for animals and knew that she wanted a career in the veterinary field at the age of 9. She first started volunteering at the Peninsula Humane Society and then decided to attend Foothill College and become a Registered Veterinary Technician. She began her career at NPVEC in 1999 and has never looked back. Through her years at North Pen she has fostered over 30 orphaned kittens, fostered 11 sick and orphaned puppies, and raised so far 13 puppies for Guide Dogs for the Blind. She and her husband are the creators of an award winning web series, Growing up Guide Pup, which chronicles the life and adventures of a puppy learning how to become a guide dog.
Beth, RVT
Registered Veterinary Technician


Beth has 10 years' experience as a registered veterinary technician. Although as a child she always wanted to become a veterinarian, she followed a different path and chose a non- traditional occupation for women and became a welder. Then one day her family veterinarian asked her if she wanted to work at his hospital, Beth agreed and never looked back. Beth has an intense passion to help animals. Beth has done veterinary assisting in many parts of the world that have a need for veterinary care. She has helped assist veterinarians in a humanitarian capacity in Africa, South America, Central America and India. Beth is also certified by the State of California as a subject matter expert for the State licensing exam for Registered Veterinary Technicians.
Beth joined our team here at North Peninsula Veterinary Emergency Clinic in September 2016.
Beth currently lives in the East Bay with her husband and teenage sons. In her spare time she works with various animal rescue groups, enjoys traveling and photography.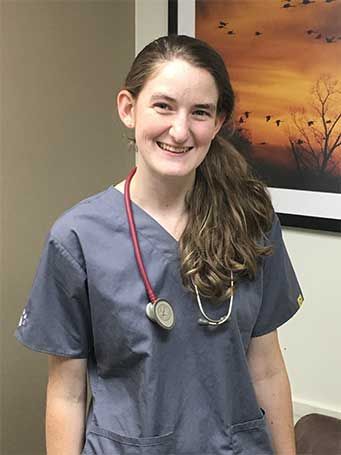 Brianna, RVT
Registered Veterinary Technician

Brianna has had a deep love and respect for animals from a young age. A Florida native, Brianna attended the University of Florida where she received her Bachelors of Science in Biology in 2015. It was there that she began her career in veterinary medicine as a volunteer with Operation Catnip, a trap-neuter-return clinic at the vet school. Since then, Brianna has been a veterinary assistant at several animal hospitals in Florida and the Bay Area. She has even taken her skills to spay and neuter animals in Peru! Brianna joined North Peninsula Emergency in December 2017 and has loved every minute. In her spare time, Brianna enjoys traveling with her husband, going on hikes, and starting new craft projects. She is a cat mom to one feisty calico named "Kit Kat".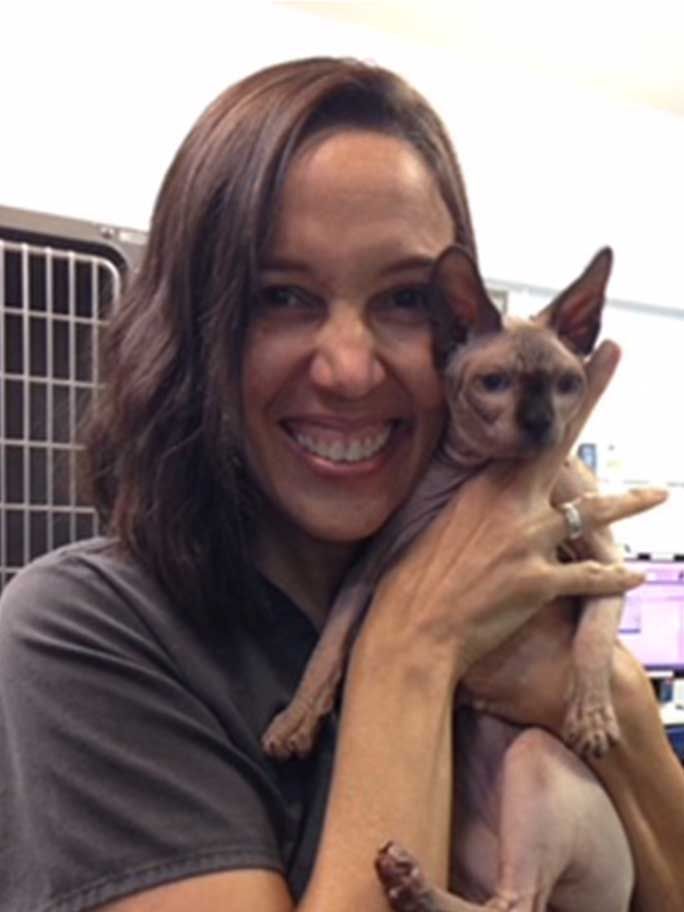 Cheryl, RVT
Registered Veterinary Technician

Cheryl has 17 years of veterinary experience. Cheryl has many special interests in veterinary medicine... intergrative medicine, dentistry, geriatric medicine and behavior. In her spare time she enjoys spending time with her Chihuahua and Dachshund mix. Outside of helping animals and clients Cheryl also enjoys live music, reading, hiking, cooking and movies.
Deb, RVT
Registered Veterinary Technician

Deb Berwick graduated from Foothill College's vet tech program in 1997, where she received an A.S. degree in Veterinary Technology. She obtained her Registered Vet Tech license that same year. She started working as a receptionist at a vet clinic at the age of 19, and eventually worked her way up to technician while attending Foothill College. She began working at North Pen in 1995. In 2015, she took a year off from working emergency medicine, but decided to come back to work part time in 2016 to continue to work with the amazing staff at North Pen. Deb also works full time at a local veterinary dermatology clinic. She is fluent in Spanish. When not working, she enjoys spending time with her family and friends, practicing yoga, and reading. Her 2 pitbulls: Bella and MJ , along with 3 cats: Lennox, Simba and Curry keep her busy.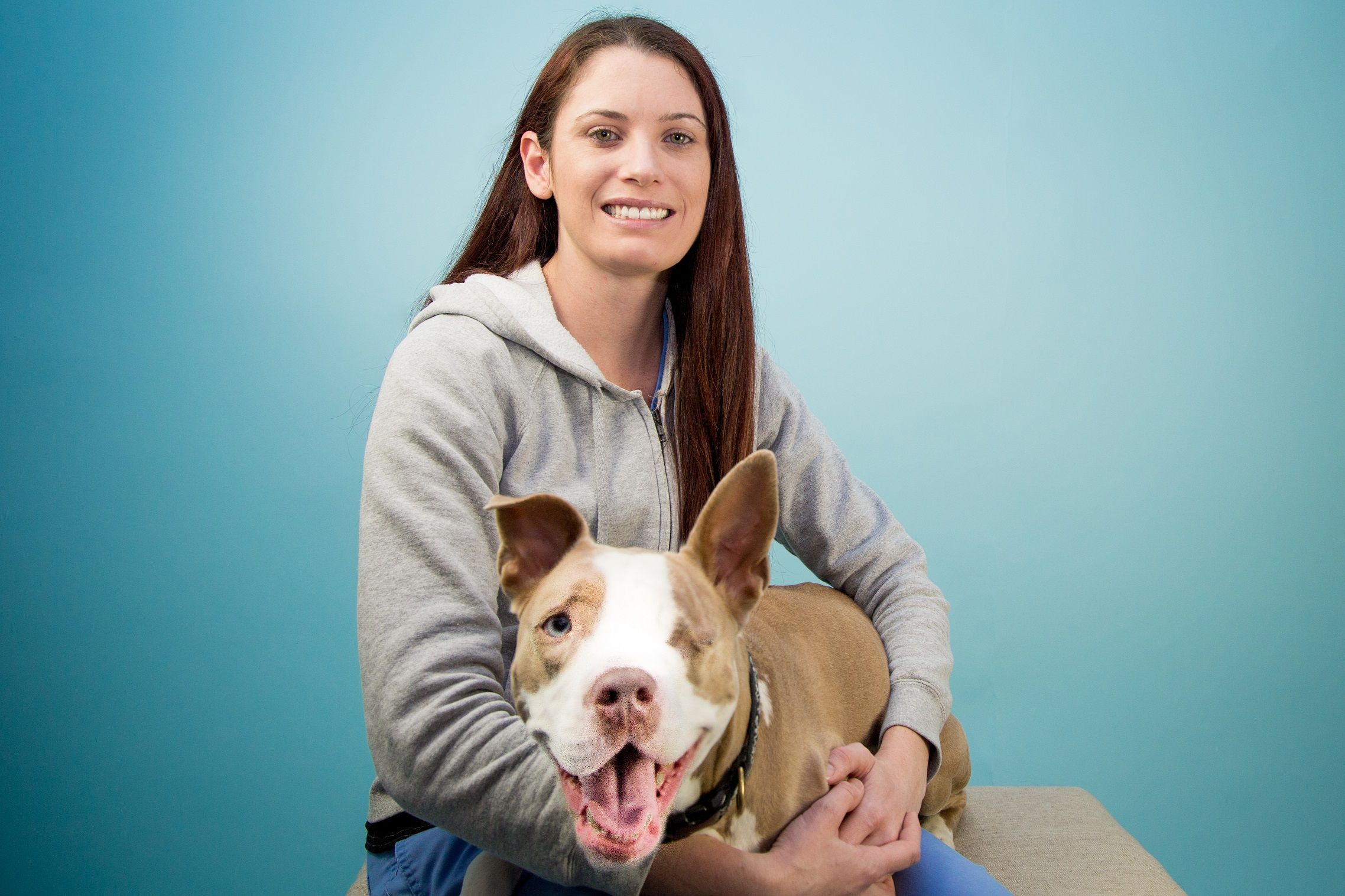 Erin, RVT
Registered Veterinary Technician

Erin graduated from Cal State Hayward in 2006 with a B.A. in Theatre Production and Foothill College in 2008 with an A.S. in Veterinary Technology. Shortly after she became a Registered Veterinary Technician and has been a member of the North Pen team since 2008. Erin is known for her positive attitude and her incredible work ethic. She has a soft spot for pit bulls and guinea pigs. In fact before she rescued her two pit bulls, Sydney and Xena, Erin spend 10 years breeding and showing guinea pigs.​​​​​​​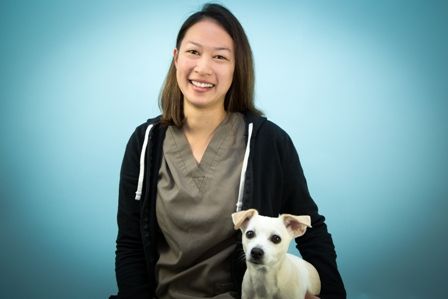 Maile, RVT
Registered Veterinary Technician

Maile has always had a love for animals, which brought her into the field of veterinary medicine. Starting out as a receptionist her interests quickly grew in becoming a veterinary nurse. After 9 years in the field, she is always looking to gain knowledge in different aspects of veterinary medicine. As of August 2015, Maile was promoted to nursing director. In her spare time, Maile most enjoys spending time with her family and dogs: Kea and Bruno.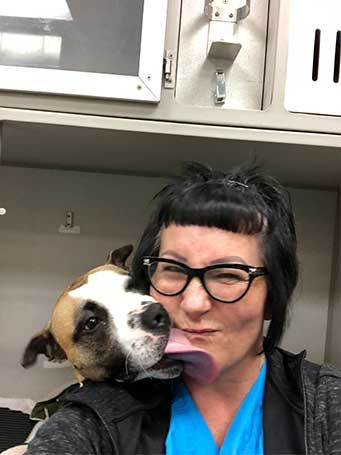 Marianne, RVT
Registered Veterinary Technician

I'm a Bay Area native and have been an RVT for over 25yrs. I was a surgery nurse for 14yrs but found my interest to be in emergency medicine. I have 3 dogs and 4 cats. I started working at NPVEC in 2017 and have found my forever home.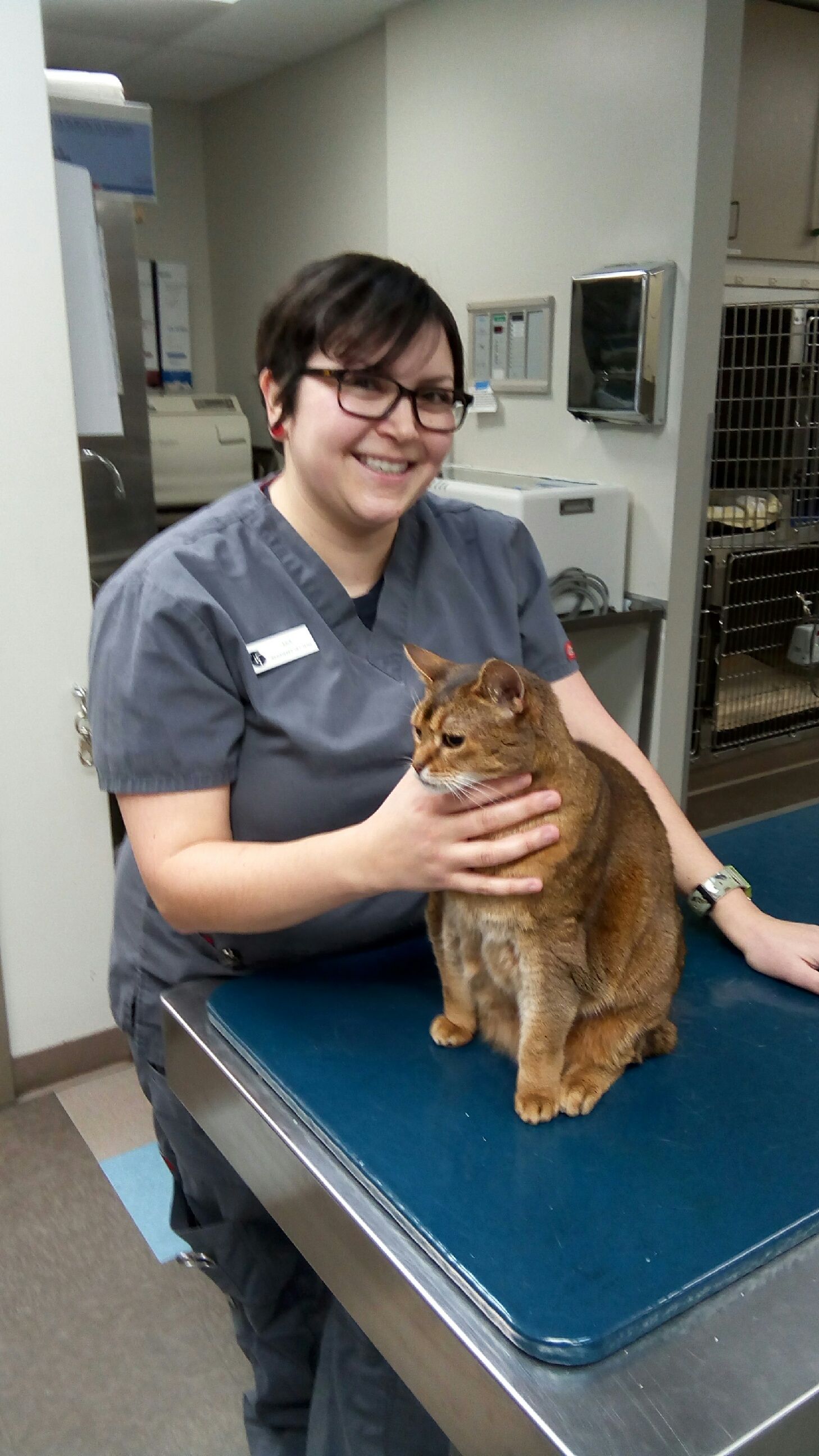 Mia, RVT
Registered Veterinary Technician

Mia has been working at North Pen since 2014. She is interested in all animal life including exotics, pocket pets, wild and domesticated animals and has worked with all of them. Mia is a graduate of the Foothill Veterinary Technology program and has been a naturalist her entire life. She enjoys observing wildlife in the Bay Area and anywhere she travels. She became an RVT in 2015, is a dedicated member of the North Pen staff, and always strives to learn and grow in the field of veterinary medicine and veterinary science.
Veterinary Assistant

​​​​​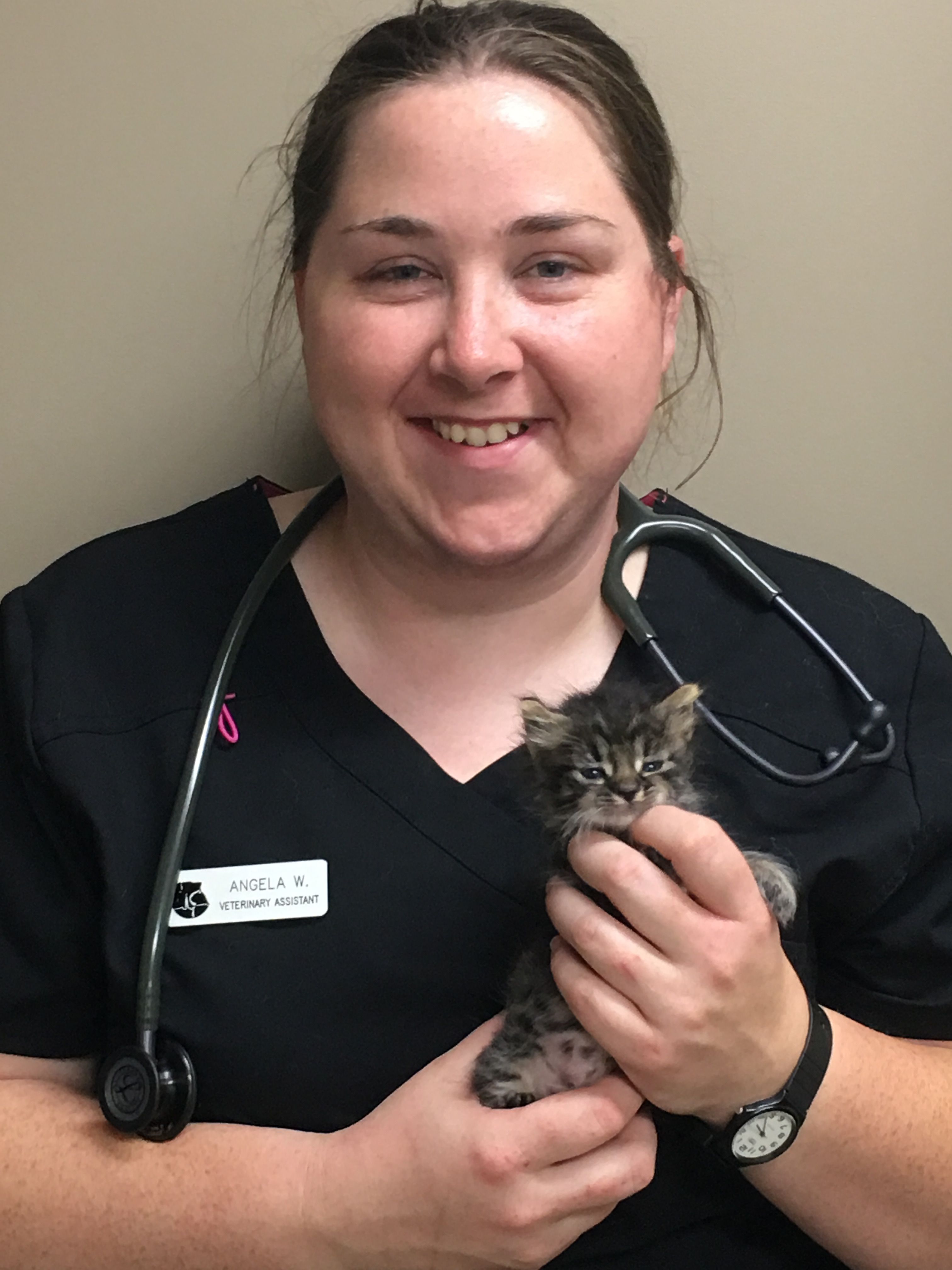 Angela
​​​​​​​Veterinary Assistant

Bio Coming Soon.​​​​​​​..
Crystal
Veterinary Assistant
Crystal joined our team here at North Pen in 2015. She came to us as a highly skilled veterinary assistant with +20 years of experience. Crystal grew up locally and graduated from Woodside High School in 1990. At 19 years of age, she started working in veterinary medicine and loved it. She works at our hospital on the evenings and weekends and at Sequoia Hospital during the day. It is kind of neat to have some of our patients get the same great nursing care and a familiar face during the day and into those late evening hours. She makes at least yearly visits to Disneyland. No matter where she is she has lots of fun, just like her young Bull Mastiff, Chai. Chai is super sweet, smart and sassy, and enjoys keeping her momma on her toes.
Elizabeth
​​​​​​​Veterinary Assistant

Bio Coming Soon...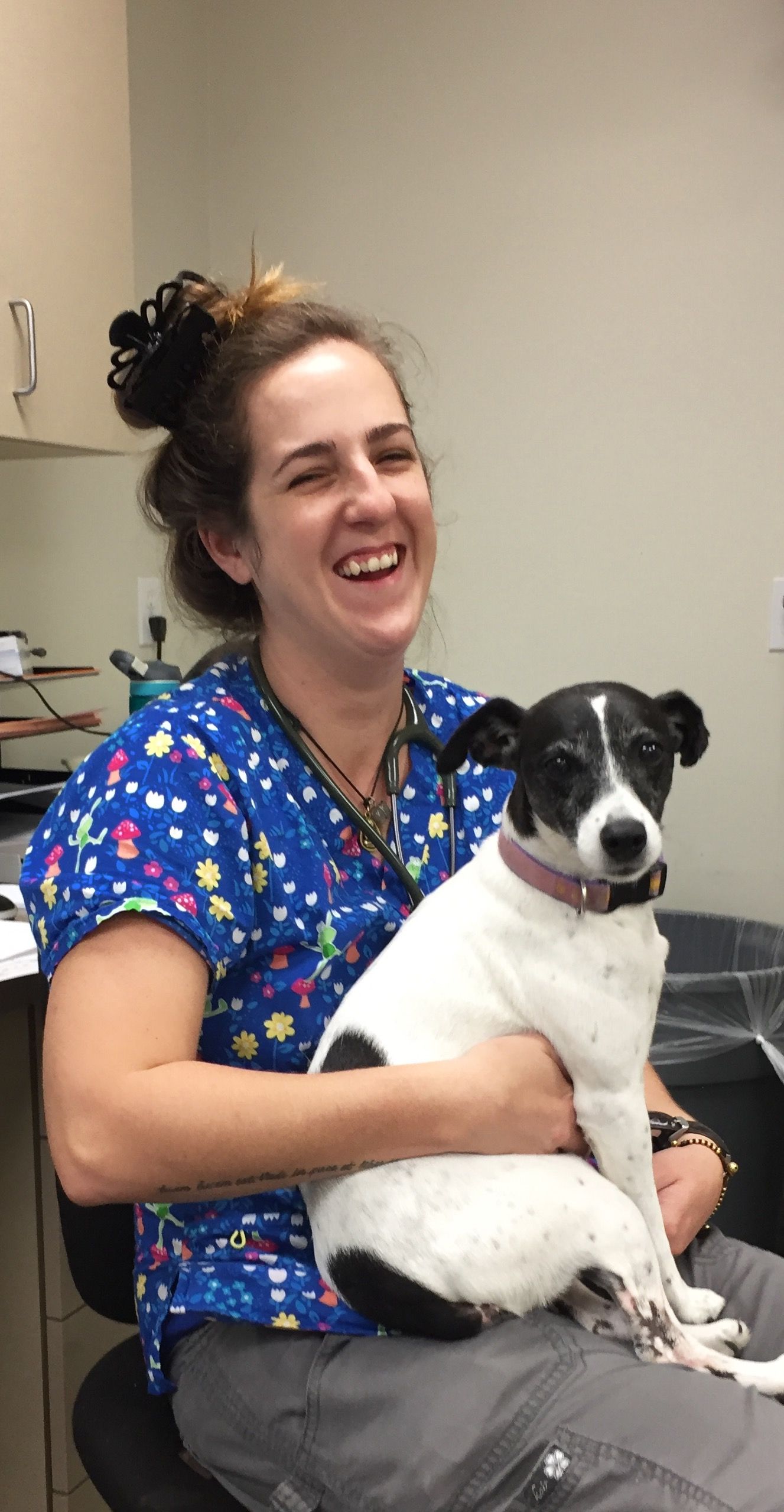 Jillian
Veterinary Assistant

Jillian Joined our team in the summer of 2016. She has been a veterinary assistant for 3 years.
Jillian became interested in helping animals after adopting a special needs dog whose care was challenging and rewarding. After helping a friend cope with a severely injured pet she felt an intense desire to help animals that were very ill or had suffered severe trauma. She decided to make veterinary care her career choice and applied to Foothill Veterinary Technician Program. Upon entering the field she worked at an impoverished animal shelter in Thailand. Since then, back in California, she has worked exclusively for veterinary emergency facilities where her skills in critical care are best utilized.
Jillian lives in Mountain View with her three cats, two dogs, and tropical fish. In her spare time, she enjoys reading and traveling.
Melanie
​​​​​​​Veterinary Assistant

Melanie has been a technician since 2013. She started in general practice, but found emergency to be her passion. She always knew she wanted a job in the medical field, but loved animals and found being a veterinary technician to be the best of both worlds and fell in love with the profession. Melanie has a feisty Calico cat at home named Sunflower.
Scott
Veterinary Assistant
​​​​​​​
Scott graduated from Arizona State University with a B.S. degree in Biochemistry in 2015. Since then he has worked in the medical research industry focusing on both the laboratory and medical aspects of the job, while facilitating the proper humane care and treatment of all animals in research. He began working weekends with NPVEC in May of 2017. Scott is currently working towards his ultimate goal of being a DVM in laboratory animal medicine. When he has time away from his work and studies, Scott enjoys playing hockey and spending time with friends, family, and most importantly his dog, Louie.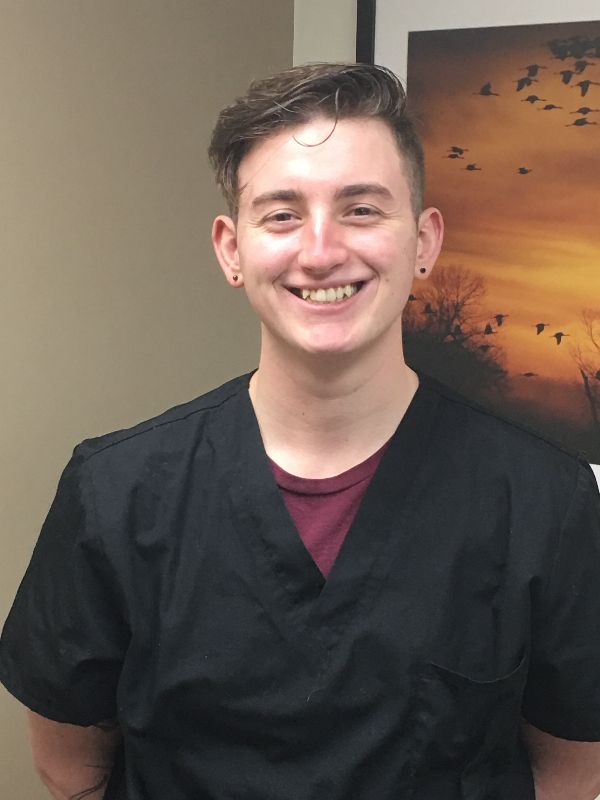 Joseph
Veterinary Assistant

Joseph is currently attending CCSF. He is interested in both psychology and animal sciences. Joseph has a love and passion for all animals, he hopes to be a part of restoring health and balance to both the earth and the living beings on it. In his spare time, he enjoys the outdoors, listening to music, and the company of friends.
Client Service Representatives

​​​​​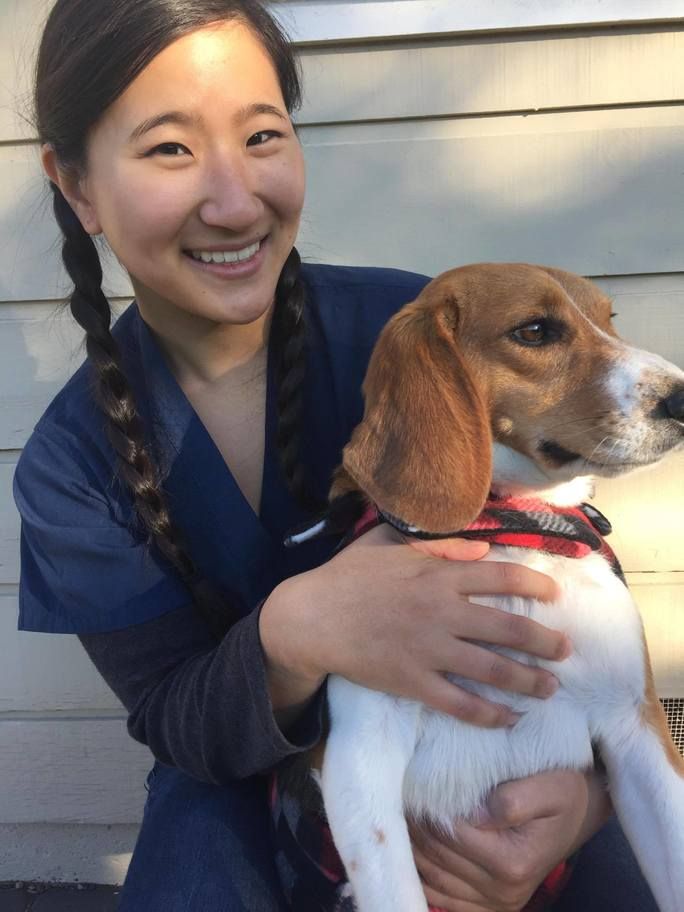 Amanda
Client Service Representative

Amanda joined us as a Customer Service Representative in the fall of 2016. She is a graduate of UC Santa Cruz with a BA in Sociology. Her first job after college was as a veterinary assistant in the research field, which taught her a lot about basic animal medical care. She has since been working at our front desk during some evenings while working full time with clinical trial data. She spends her free time with her family and beagle rescue, Loki.
Joanne
Client Service Representative

Joanne has been working at NPVEC for over 30 years. As a Client Service Representative, she is often the first person you'll see when you come into our clinic. In addition, Joanne also works as North Pen's administrative assistant. She helps to keep everything running smoothly behind the scenes. Joanne has always been involved in caregiving fields and loves working with pets and their two-legged companions. She will always go the extra mile to help you out. In her off time, Joanne enjoys camping with her big Labrador-Greyhound mix "Sundance" and spending time in nature.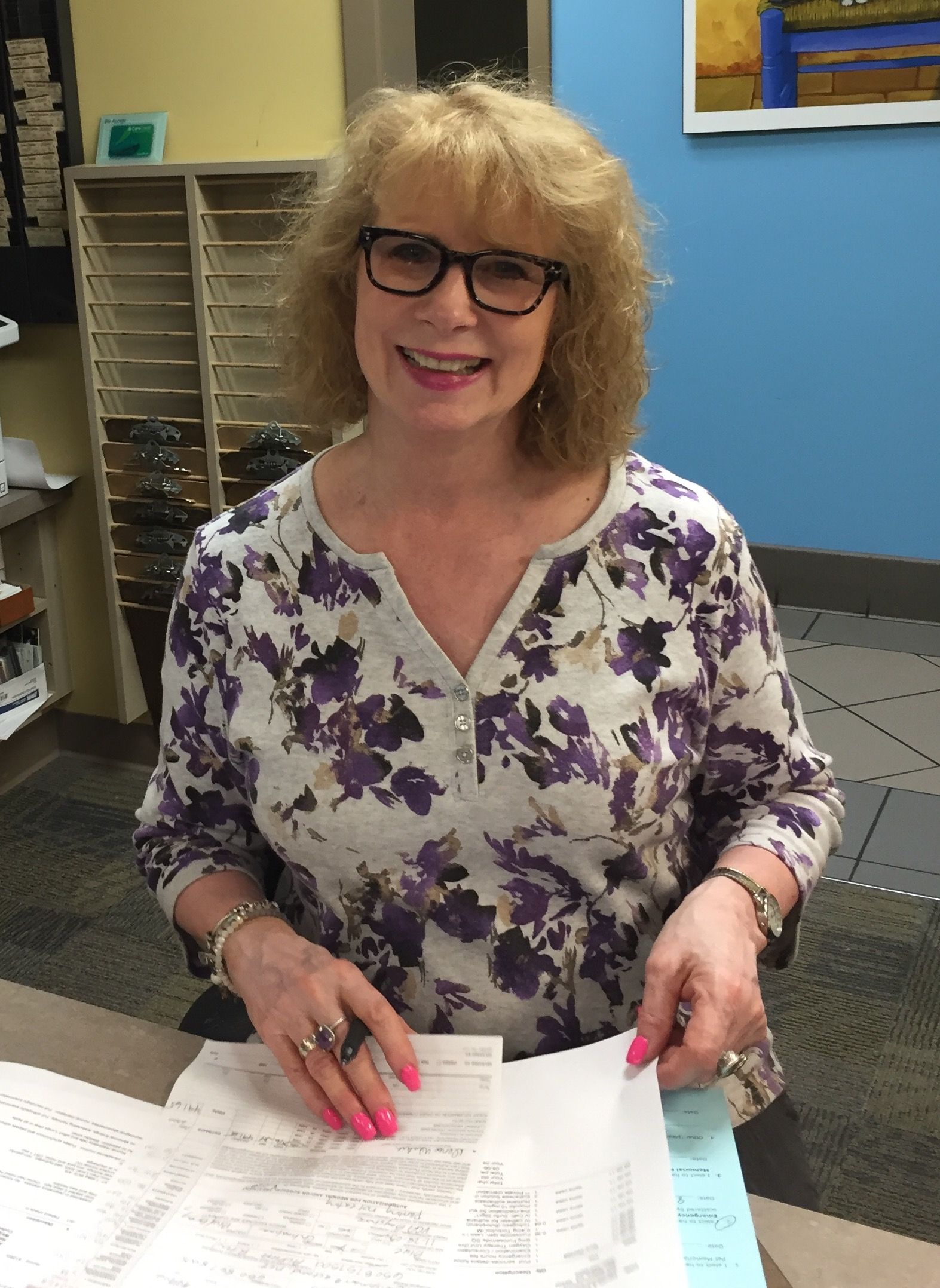 Joyce
Client Service Representative

​​​​​​​Joyce has worked part time at North Peninsula Veterinary Emergency Clinic (NPVEC) as a receptionist for 17 years. Joyce also works at Stanford University Medical Center. Joyce began working at Stanford Medical 35 years ago in the heart transplant division and currently works at Stanford University Medical Center division of Cardiovascular Medicine. Joyce moonlights at NPVEC because she loves animals and wanted to combine her interest in human medicine and animal medicine. Therefore Joyce has a unique perspective on diseases that affect both humans and animals. She understands that many conditions that affect humans especially heart disease also affect animals and that many medications and treatments for animal heart disease are similar to those used to treat human heart disease.
Joyce has a Bachelor's degree in Social Work from Eastern Michigan University, she is also certified to teach elementary school in her home state of Michigan. Joyce lives in San Mateo and when she is not working she enjoys time with family and her animal friends.
Sheri
Client Service Representative

Sherri has been in the Veterinary field for 5 years but has worked with animals in many different ways since a very young age. The purity and innocence that animals hold, Sherri has always felt is very special. Sherri feels so much joy helping animals and clients.
Board Certified Specialists

​​​​​​​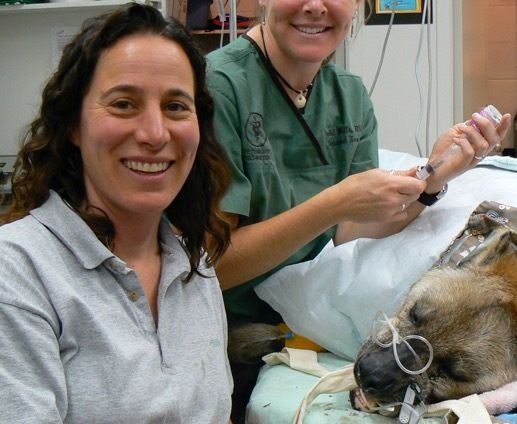 Dr. Amy Allen, DVM, Diplomate, ACVIM
​​​​​​​Internal Medicine & Endoscopy

Dr. Amy Allen received her B.S. in Biological Sciences from Stanford University and her Doctor of Veterinary medicine from UC Davis. She completed an internship and residency in Internal Medicine. Dr Allen performs in-house endoscopic procedures, which include foreign body retrieval and biopsies or sampling from upper and lower GI, rhinoscopy, nasopharyngoscopy, laryngoscopy, bronchoscopy, vaginoscopy and cystoscopy. As a board certified internist, she is also available to consult on a number of different types of cases. Dr. Allen can be found spending time with her family in the North Bay and loves to play soccer and travel.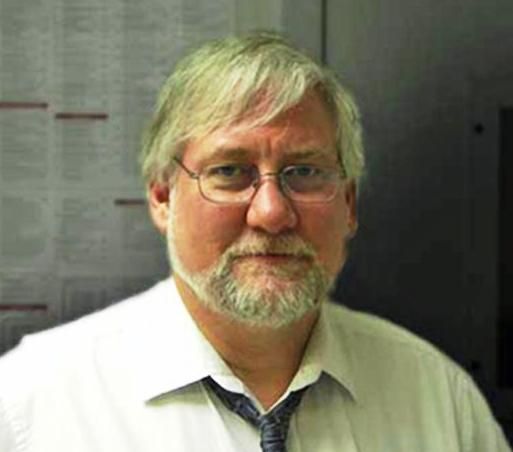 Dr. Bill Rivers, DVM, DACVR, PhD Radiology
Radiologist

We are very pleased to have Dr. Bill Rivers as our consulting radiologist. Dr. Rivers graduated from the UC Davis School of Veterinary Medicine in 1984 and, after an internship with Dr. Steven Ettinger in Los Angeles the following year, he practiced general small animal medicine in the San Francisco Bay Area for several years. Dr. Rivers then completed specialty training and a PhD in Radiology from the University of Minnesota. He became board-certified as a specialist in Veterinary Radiology by the American College of Veterinary Medicine in 1995. After being on staff at two veterinary schools and a private specialty practice, he established his Bay Area Consulting practice in 1989. Dr. Rivers performs the more complicated ultrasound examinations on our patients. His extensive training and experience helps us to provide the highest level of care for our patients.
Dr. Carrie Jurney DVM, DACVIM
Neurologist

Dr. Jurney is originally from Atlanta, and graduated summa cum laude from the University of Georgia, College of Veterinary Medicine in 2005. After vet school she completed an internship at the VCA Specialty Center of Seattle and her neurology residency at the University of Pennsylvania. She was awarded her neurology diplomate in 2009 and her Advanced Neurosurgery Certificate in 2011. While at UPenn she found her love of teaching, and excelled making the often unloved doctrine of neurology both understandable and practical for her students. This skill has served her well across numerous speaking engagements, in teaching residents and while educating her clients about their pet's condition. Dr. Jurney is an enthusiastic clinician. While she enjoys all of neurology, neurosurgical procedures and neurocritical care have a special place in her heart. n 2015, she decided to combine her love of neurology, traveling and education and Jurney Veterinary Neurology was formed. She currently lives with her husband and their pets in beautiful San Francisco. In her spare time Dr. Jurney is a sculptor, stained glass artist and adventurous cook.
Dr. Dean Filipowicz, DVM, MS, DACVS

Surgeon
Dean is published in several veterinary journals, has co-authored book chapters, and has spoken at a number of conventions and symposiums. His masters research investigated an emerging type of orthopedic fixation which has since become the gold standard in human and veterinary orthopedics. Dean's special interests include fracture management, sports medicine, oncologic and reconstructive surgery, minimally invasive surgery and advanced, multi-modal pain control.
When not at work, Dean can be found enjoying all outdoor physical activities that the area has to offer, especially if they involve water or mountains.