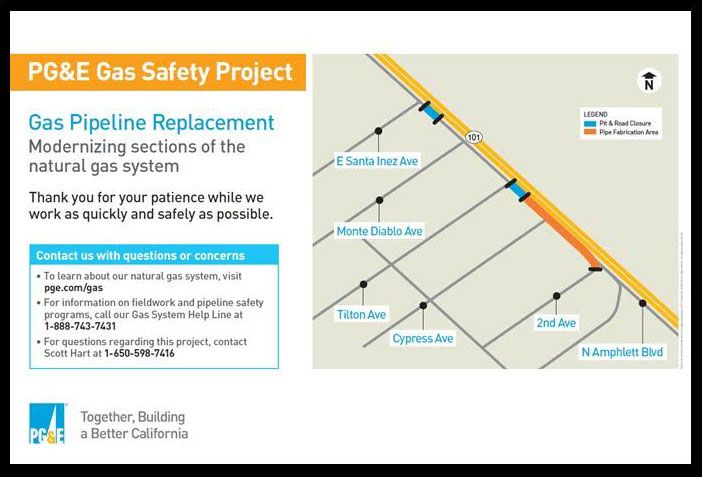 WE ARE OPEN, ACCESSIBLE, AND HERE TO HELP 24/7 DURING CONSTRUCTION ON AMPHLETT BLVD.
Beginning the week of June 11 and continuing until September,
PG&E will be installing a new gas transmission pipeline on Amphlett Boulevard from Sunnybrae Boulevard to Peninsula Avenue. Our work areas extend from Folkstone Avenue to Peninsula Avenue.
Work Schedule: Monday through Friday, 7 a.m. to 5:30 p.m.; Saturday, 8 a.m. to 6:30 p.m.


Parking on Amphlett Blvd may be blocked due to partial closures on Amphlett Blvd.
Please access our parking lot from E. Santa Inez Ave.
​​​​​​​

Please slow down, read and follow all traffic signs.
Please call us at, 650-348-2575 if you have any further questions.