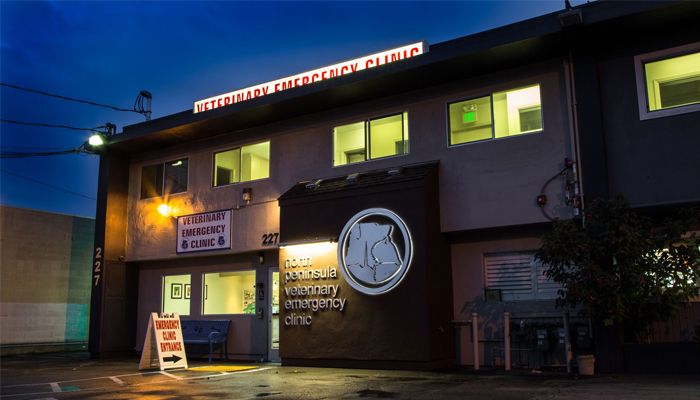 North Peninsula Veterinary Emergency Clinic
227 North Amphlett Blvd
San Mateo, CA 94401
Phone: 650.348.2575
Email: [email protected]

​​​​​​​Please NEVER email us with a medical question. ALWAYS phone us or your family veterinarian.
We do not constantly monitor email. Questions requiring a rapid response should be phoned in.
We're Easy to Find!
Look for our large, round silver dog and cat logo on our front door. A long row of offices within our building are animal care related but don't be confused. Simply drive toward the mural on the adjacent wall at the far end of the parking lot and you can't miss us!